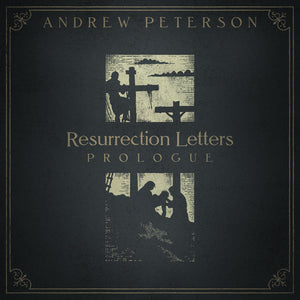 Resurrection Letters: Prologue
THIS IS A DIGITAL ONLY PRODUCT!
Description:
"My dream for Resurrection Letters, Vol. I is that it would be the kind of record people turned up to eleven on Easter Sunday, when Christians all over the world celebrate something that happened—it really happened—two millennia ago," says Peterson.

"But it felt odd writing about Christ's victory over death without spending at least some time on his death itself," he continues. "That led to the idea of Resurrection Letters: Prologue… In the spirit of Lent, the season of fasting that precedes Easter, we put together Prologue, a collection of five songs that take us from the last words of Jesus on the cross to his interment in the tomb. And then comes the long wait for Sunday morning."

These "waiting songs" on Prologue are meant to remind listeners of the gravity of the crucifixion and to pique longing for the moment when morning breaks and Christ triumphs over the grave. 
Track Listing:
Last Words (Tenebrae)
Well Done Good and Faithful
The Ninth Hour
Always Good
God Rested